Sample Data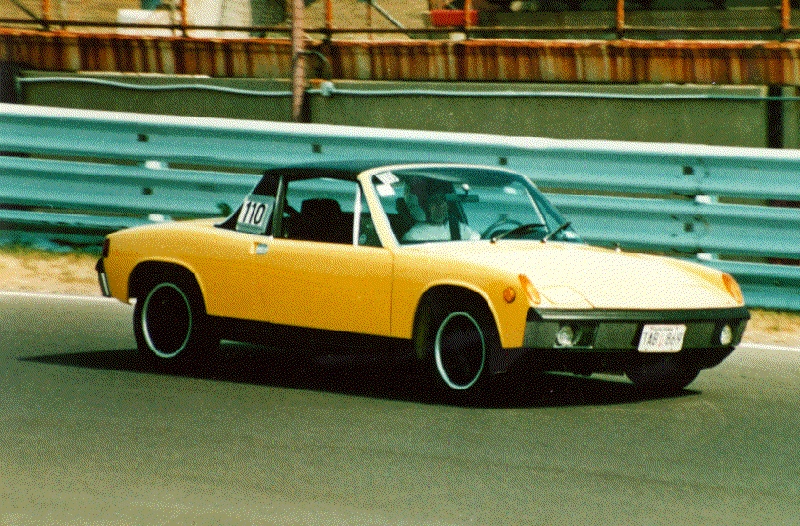 The following is a sample of the kind of information you might find in the advertising history for a car. This is part of the information that applies to my old 914/6 shown in the photo above. Because this is a public web page visible to anyone who happens to wander in, I have blanked out certain information that would be available to an individual who makes a request.
This shows part of the ownership chain for this car, gives dates when the car was advertised for sale, shows cities where the car was located and hi-lights important repairs and performance upgrades that were done and provides indications of how many miles were on the odometer at what time. Not all cars will have this much usefull information, others will have much more.
70 914 2 "Roadster" 9140431688
"2 ltr, 2 owner car, 90,000 mi, orig from Texas, never out in NY salty winters,
eng majored within 15,000 mi, exc cond."
$10000
"John" "*********"
"** ******* St."
"******" "NY" "*****"
"607-***-****" 6/1/1986 "Panorama" PG 111
70 914 0 "Roadster" 9140431688
"Yellow/blk, bare metal repaint of rust free Tex car, eng reblt, Carrera tens,
turbo valve covers, new clutch, orig htr boxes, new muffler, turbo tie rods, 6x15 Fuchs,
new carpets, Koni shocks, new rotors, s/s braided brake lines,"
$18000
"Larry" "***"
"**** ******* ****"
"******" "NY" "*****"
"607-***-****" 9/1/1996 "Panorama" PG 91
70 914 "Roadster" 9140431688 "
>The following form contents were entered on 22nd Jul 2001
>Date = 22 Jul 2001 20:30:52
>subject = 914-6 Registry
>FName = gary
>MName = l
>LName = *********
>Address =
>City = **********
>ST = mi
>Zip = *****
>Country = usa
>HPhone = 248/356/****
>WPhone =
>Fax =
>DtPur = june1997
>EMail = por914@********.net
>SerNo = 9140431688
>EngNo = 6404981
>TransNo = 914 101 7501693
>KarmNo = 131737
>PaintNo = L29
>InteriorNo =
>Comment =
" "Gary" "*********"
"**********" "MI" "*****"
7/22/2001 "914-6 Registry"
The following was found at www.memorymotors.com
31 July 2009
1970 Porsche 914-6
Hard-To-Find Very original Matching Numbers Example Of The 914-6. Outstanding Rust-Free Condition; Full Ownership History; Maintenence Records; Porsche Certificate Of Authenticity; VIN 91404316**.
Most 914-6 Porsches were converted to race cars and very few original unmolested cars still exist. 140,000 documented miles from new; Motor re-build at 104k miles to original 2.0 liter factory specs;
Weber carbs just completely re-built last month; One bare-metal re-spray in correct #29 Canary yellow; Car still has original tinted glass windows; Includes 2 sets of wheels and tires: five (5) original date-stamped 3/70 15" steel wheels with new 650/R15 tires; four (4) optional 14" fuchs wheels with almost new 205/R14 tires. Also included is the original factory window sticker, original air cleaner and, a rare Saratoga clear-tinted targa roof in addition to the standard factory targa roof.
This exceptional car is completely serviced, sorted, and ready to show, drive, and enjoy.
SOLD
There is another web site that might provide a little more information for the 914/6 owner. If you are the owner of a Porsche 914-6 that was originally sold in the United States, The 914-6 Club USA can now provide information about the date of initial sale, home town of the original owner, and where in the order of all 914-6 USA sales your car fits in. The link to this web site is found here. everything 914. This is a paid service not associated with this web site.
Last Update May 2020